1st 4 Pigeon Control London
1st 4 Pigeon Control London are a division of Beaver Pest Control, we were established in 1990.
If you are experiencing problems with pigeons or pest birds call us now on 020 8355 3443 or email us from our Contact Page. We will provide you with advice and a free no obligation quote.
Pigeon proofing for Primark including access zips plus a Point and a Sprung Wire system at Lidl: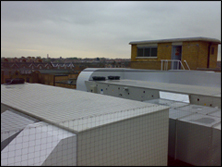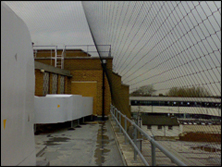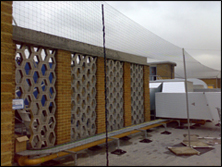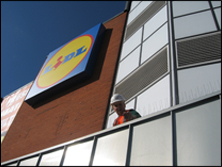 Our promise is to take care of your problem in a safe, professional and effective way. We will carry out the work in such
a manner as to cause minimal disruption to you, the public and any other people on site.
When you contact us you will be offered a FREE SURVEY, a written quote a Method Statement and a site specific Risk
Assessment, with your assisstance the most effective and least obtrusive control system will be chosen for your paticular
requirements.
We can offer you a wide range of solutions for all of your pigeon and pest bird problems. Whether you own a domestic
property or manage commercial / industrial sites either locally or nationally, we have the answer for you.
We aim to be your first choice for pigeon proofing, deterrents and cleaning:
To book a free survey or to just ask advice please use our contact page or phone us now on:
TEL. 020 8355 3443 / 020 8355 3444 (6 lines / 365 days per year)
If you are experiencing pests other than birds please visit our main website at
Beaver Pest Control are Members of the BPCA and are accredited by Construction Line and Safe Contractor, we are
CHAS compliant and ISO 9001/2008 certified.
This blog is kept fresh by the Fresh From FriendFeed and Twitter plugin.